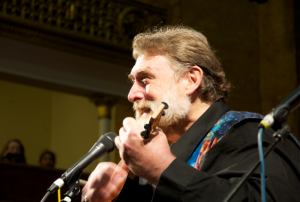 facebook.com/NickPageComposer
Nick Page is a songleader, composer, conductor and author.
See SCHEDULE for info on Nick's events.
Nick Page is a Musician  "Nick Page is both a natural and a schooled musician, with a boundless enthusiasm and ability for awakening song.  He is a collector of folk tunes from around the world, and a gifted teacher.  Sing with Nick!"   Alice Parker
Nick Page is a Song Leader  "The unique Mr. Page was a great success here in New Orleans:  I loved the fact that he had the audience singing and dancing along!  He had our children's choir playing instruments, dancing on stage, and everyone had a ball!  There was a great sense of community as we all shared the precious gift of music."  Melissa Brocato, Honors Choir Chair for Louisiana ACDA
Nick Page is a Composer  "I think that many in our audience are still a little awestruck by it all.  One parent came in to talk to me about how much she was moved by the concert, your music, and your conducting.  Everyone responded to your honesty, openness, and willingness to fully be yourself."  Sara Boos, director of the Northwest Girlchoir in Seattle, WA 3/16/13
"In my not-so-humble opinion, EVERY adult Jewish choir in North America should learn and perform your piece 'Anu Sharim (We Sing).'  It's what we're all about!"  — Cantor Joel Caplan,Congregation Agudath Israel, Caldwell, NJ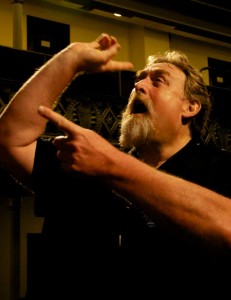 Nick Page Is A Choral Conductor
"I walk away from each rehearsal with a stronger connection to what I can only describe as a very special joyful love . . . There's a sacredness to the music we make. I'm falling in love with music again, and my soul feels very happy about it." From member of Nick's Mystic Chorale 2021.  "Working with Nick was inspiring – he is very spiritual as well as funny – and a precise and imaginative conductor."  From participant in chorus directed by Nick at 2013's North American Jewish Choral Festival.
Nick Page is an Author On Nick's book SING AND SHINE ON: "It's incredibly profound:  the way it weaves together so many different threads of wisdom is inspiring, energizing and dazzling.  It's also wonderfully helpful on a practical level." Alexander deVaron, Temple University 1/2/17
Nick Teaches World Music  "Nick Page masterfully wove artistry, social justice, and mindful educational practices into his workshop at the University of Miami World Music Pedagogy Course. Participants in the course, including music teachers and music students, were challenged to think about the nature of world music and stretch the boundaries of world music for its creative and expressive potential." Carlos Abril, Ph.D. Director Undergraduate Music Education at FROST SCHOOL of MUSIC, University of Miami, 3/7/14
Nick Page Gives Teacher Workshops    "Nick Page's teacher workshops were meaningful and productive and have had an immediate positive effect on our classroom teachers and students.  They are practical and 'real'." David N. Jost, Coordinator of Fine Arts,   Westborough, MA Public Schools
Nick Page is Nick Page    "Nick Page's soul is filled with a very special and unique goodness (and I don't use that word lightly) that reaches deep into the minds and souls of those with whom he works. Each and every life he touches is better for having worked with him, been lead by him and/or simply known him." Dr. Donald Neuen, UCLA, Crystal Cathedral.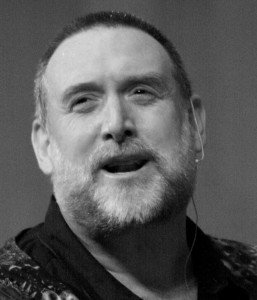 "Nick Page embraces the whole world in his soul and in his music.  He is a skillful, passionate, and respectful interpreter of world music who backs up his work with knowledge and context.  As composer, teacher, and songleader, Nick inspires people through song like few others, empowering them in the process."  Emily Ellsworth, Glen Ellen Children's Choir